Mintable Magic Papoose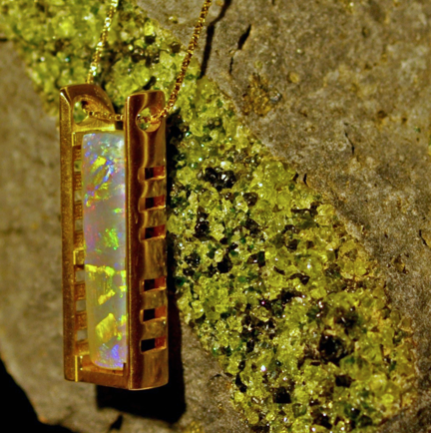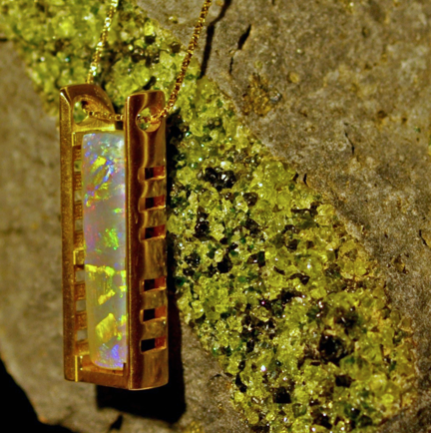 Mintable Magic Papoose
Origin: Mintabie, Australia
Type: Mintabie Semi Crystal Opal
Weight: 15 ct. est.
Size: 36 x 10 x 4.5 mm
Cut & Shape: Rectangular Low Dome
Color / Pattern: Multi Color Pastel Fire in Ribbon Like Pattern
Nots: This majestic Opal has beautiful pastel ribbons of fire along its length. To protect this special gem, I designed a 18K papoose which cradles the Opal.