Deco Magnet Pendant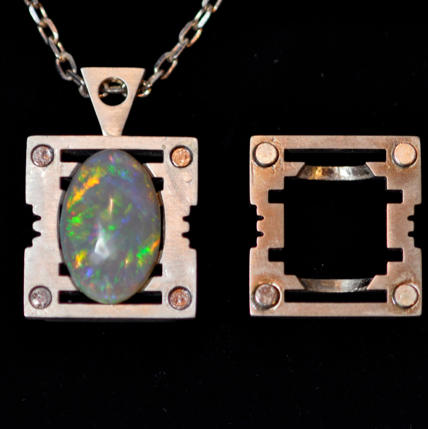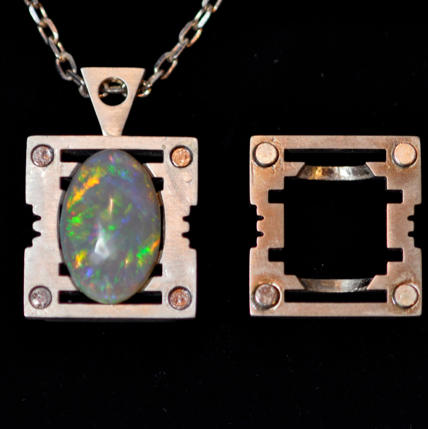 Deco Magnet Pendant
Origin: Mintabie, Australia
Type: Semi Black Crystal Opal
Weight: 12.2 ct.
Size: 22 x 14 x 6 mm
Cut & Shape: Oval Cabochon
Color & Pattern: Multi color pastels / Ribbons of orange / yellow / lime with blue / Glints of red fire
Notes: Today Mintabie opal of this caliber is rare. To protect the gem, I created a cage of two parts. An upper 14K rectangular crib is aligned by rare earth magnets to cinch the opal cabochon to the lower sterling silver crib.