Cone & Circle Pendant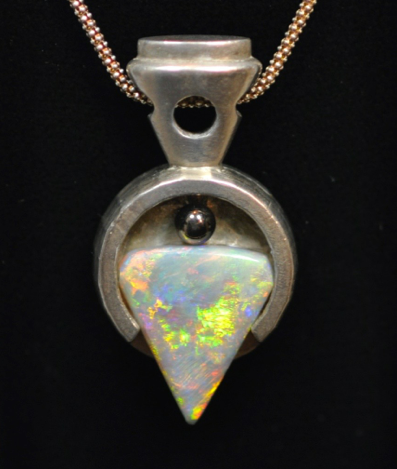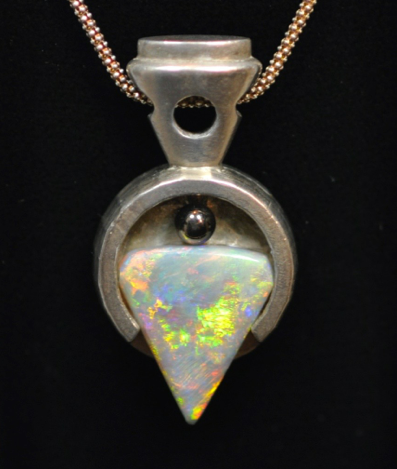 Cone & Circle Pendant
Origin: Mintabie, Australia
Type: Semi Black Opal
Weight: 13 ct. est.
Size: Opal: 21.9 x 19.7 x 4.5 mm
Cut & Shape: Triangular Low Dome
Color & Pattern: Broad Flash Fire / Orange / Yellow / Lime / Blue / Violet / Pastes
Notes: The Mintabie Cabochon is held in place with a rare earth magnet. Mintabie Opal of this quality is difficult to come by. Mintabie has not produced significant amounts of opal in recent times. The sterling silver setting has inward sloping walls which aides in holding the Opal.