Gorgeous Blue Red Flash Black Opal Ring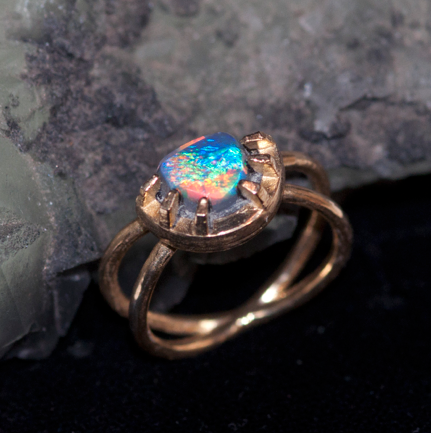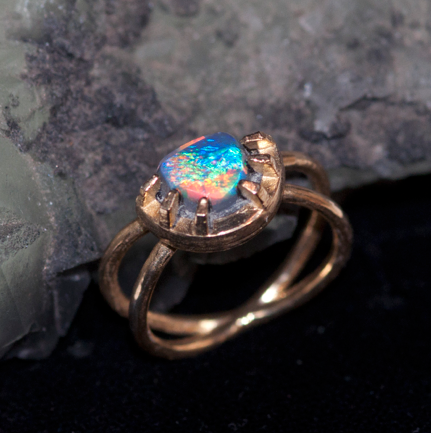 Gorgeous Blue Red Flash Black Opal Ring
Origin: Lightning Ridge, Australia
Type: Black Opal N2
Weight: 2 ct. est.
Size: Opal: 7.6 x 7.5 x 4.6 mm
Cut & Shape: half Round with Step
Color & Pattern: Hot blue reds broad flash / Multi directional
Notes: A unique half round 14K ring was necessary to show the full play of this opal gem. The stone steps down to reveal a second color bar. These colors are bright and command attention.